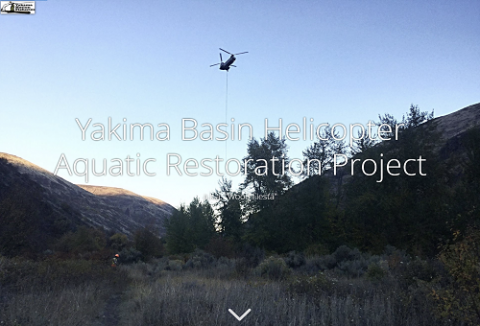 Yakima Basin Helicopter Aquatic Restoration Project: To improve fish habitat complexity and stream function with very little impact upon the landscape, we used helicopters to return large wood to streams. Learn more . . .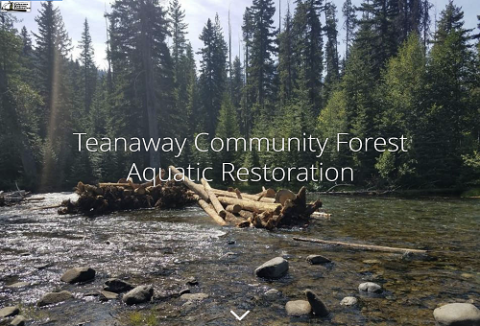 Teanaway Community Forest Aquatic Restoration: Conditions associated with past land use practices activities have been improved by the Yakama Nation as 9 miles of stream have been restored. Learn more . . .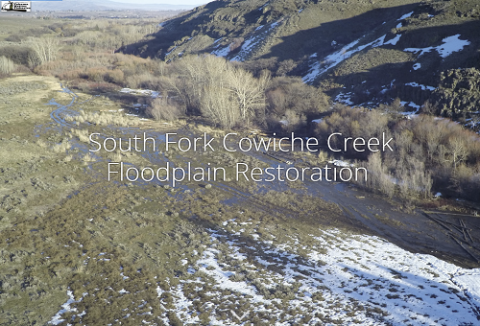 South Fork Cowiche Creek Floodplain Restoration: Through our actions, degraded floodplain habitat was improved for fish of different life stages. Learn more . . .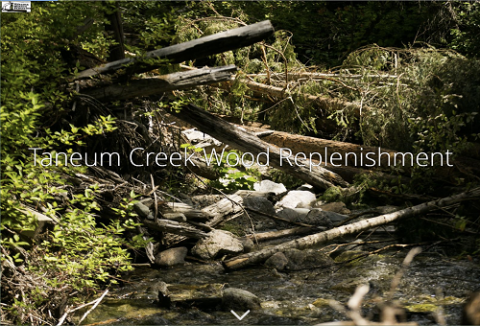 Taneum Creek Wood Replenishment: Steelhead and Chinook in Taneum Creek are now benefiting from our efforts to improve habitat quality along 7 miles of the stream. Learn more . . .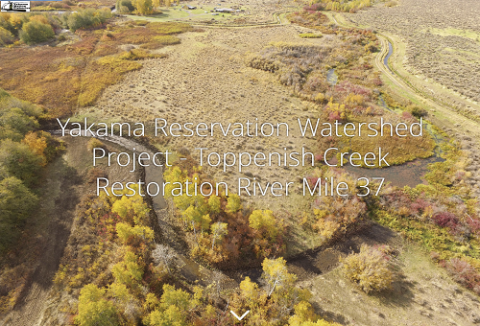 Yakama Reservation Watershed Project - Toppenish Creek Restoration River 37: Degraded fish habitat in Toppenish Creek, resulting from past land use practices, has been improved by the Yakama Nation. Learn more . . .